Southern hospitality and enchanting weddings at The Kimpton Brice Hotel
Walk down the aisle with some amazing couples who started their happily ever after at The Kimpton Brice Hotel. From pre-wedding festivities, to sparkling receptions and post morning brunch, the team at The Kimpton Brice Hotel extends southern hospitality to make your big day, even bigger.
Daren & Carlos
Daren + Carlos made it official in June 2013 then tied the knot in 2018. For their wedding they chose Savannah, which holds a special place in their hearts, and—although they hadn't initially considered a hotel—they listened to close friends rave about their wedding experience at Brice. Sure enough, they also fell in love with the hotel. The final verdict? "We wouldn't have changed a thing!
Laura & Stephen
Although these two love birds hail from New Jersey, choosing The Kimpton Brice Hotel in Savannah as their dreamy wedding destination felt like the perfect decision in all the right ways. Their whimsical wedding was filled with love, laughter, and that perfect southern charm.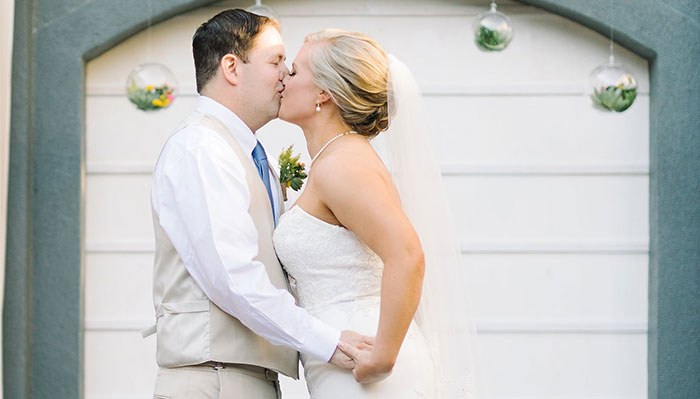 Dan & Amber
Here's some news that's nicer than sweet tea on a summer day: You don't have to be from Savannah to begin your life together here. Just ask Dan and Amber. They chose The Kimpton Brice Hotel for its modern antebellum charm, on-site Italian cuisine, the "four-paw" welcome... and for sentimental reasons, too.