Pop Some Sweetness Into Your Special Day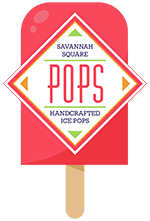 The Kimpton Brice Hotel has teamed up with Savannah Square Pops! Celebrate your special event in June, July, or August and receive:
Complimentary champagne pops during cocktail hour
50% off room rental
Complimentary one night stay for bride and groom for night of reception
Weddings must be consumed during June, July, or August, 2018. Promotion is based upon availability and does not apply to weddings already contracted at The Brice and/or in conjunction with another promotional offer.
Contact Us
or directly at (912) 629-9748